As a precursor in the manufacture and distribution of consumables compatible with the first typewriters and impact printers, Armor Print Solutions has been able to maintain and evolve its offer to accompany the continuity of services of printers for professional use and to meet the current needs of users.
Ancestral expertise, a guarantee of quality and reliability
Whatever the model or technology of your printer (dot matrix, daisy chain, ball, drum...), Armor guarantees you a great autonomy of printing and quality printing. As one of the main manufacturers of compatible consumables, Armor Print Solutions supplies all types of professionals such as transport companies, points of sale but also certain banks and administrations; and has been accompanying them for many years with high-performance, reliable and robust consumables. Ideal for offices, cheque processing and printing on multi-copy paper, there is no better alternative to the original brands.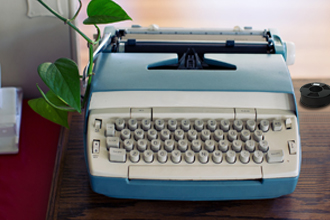 Would you like to request a quotation?