Pending an official and institutional scoring system for print cartridges, Armor Office Printing has taken the lead by establishing a score inspired by the food industry. The OWA score is a logo that informs you, the consumer, of the environmental impact of the circular economy of printing consumables.
What does this information look like?
The OWA score is a 5-level scale combining letters and colours, placed on our packaging. The objective is to make the classification of our products more clear and understandable. The purpose of this rating is to help the consumer in his purchase and to give him relevant information to choose his cartridges according to their level of circularity.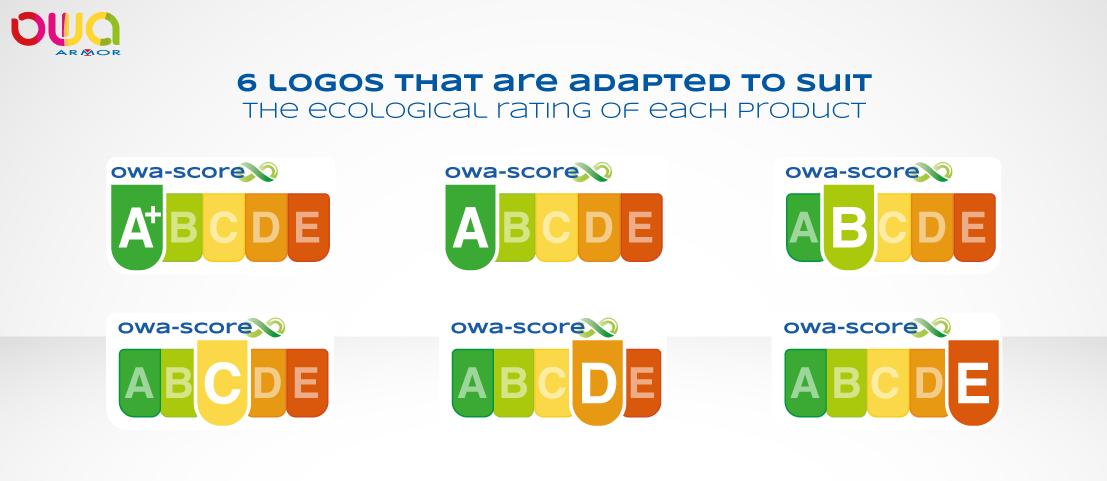 How is the OWA score calculated?
Our products earn points when they meet the following criteria:
Can the cartridge be reused?
When the cartridge is reconditioned, how many parts are replaced?
Is the cartridge collected by the manufacturer after use?
Does the manufacturer offer a cartridge recycling programme?
Is the packaging plastic-free?
Does the printer cartridge have an eco-label?
Our OWA laser cartridge ranges get an A+ rating. Our business inkjet range scores A+, with the rest of the range scoring A. Our photocopier products are rated A or B.
How does the OWA score help you when you are purchasing printer cartridges?
This score helps you choose between different printer cartridges of the same type.
Quickly identify the product that will have the least impact on the environment.
Compare the ecological impact of the same product from different brands