The customised label solution that accompanies you every day
Useful in all situations such as organising a space or filing documents, for personal or professional use, our solutions allow you to label everything: files, shelves, electronic equipment, stationery, etc. Our laminated tape cassettes are quick and easy to install in your labellers and titlers, compatible with all major brands and available in a range of sizes, colours and materials to meet all your labelling needs.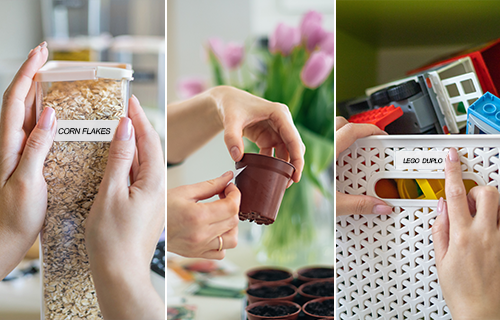 Would you like to find out more about our range of labelling consumables?