Optimized cost per page, compared with original brands
With OWA, you can be sure of making an average 30% saving on your company's annual consumables budget as compared with purchasing original manufacturers' cartridges.
Our cartridges are tested and certified to have a yield at least equal to original manufacturer products'. Thanks to ARMOR's industrial expertise, our cartridges may even have a print capacity superior to that of original consumables: as well as making savings by purchasing OWA products, you can also print more copies - up to three times as many in some cases.
Calculating the cost per page reveals the true saving you make by buying OWA cartridges, and makes it possible to compare different product types' performances. For instance, with our high-yield "JUMBO" cartridges, you can make additional savings of between 15 and 50% per page as compared with standard versions.
With OWA, take advantage of optimal per-page costs
while doing your bit for the environment​​​ !
FIND A PRODUCT FIND A RETAILER
Why such a price difference?
Remanufacturing a print cartridge is cheaper than making one from scratch. It requires less energy, and the raw materials are already there! Recycling and reconditioning are naturally more affordable solutions.
OEMs invest large sums in research and development to develop their printer product ranges. These costs have significant repercussions on the price of printer manufacturers' cartridges.
As a print cartridge specialist, ARMOR focuses its entire R&D budget on them, in order to offer you inks of a quality similar to OEMs, but much better value.
Here is a concrete example: HP CF283X laser cartridge (1)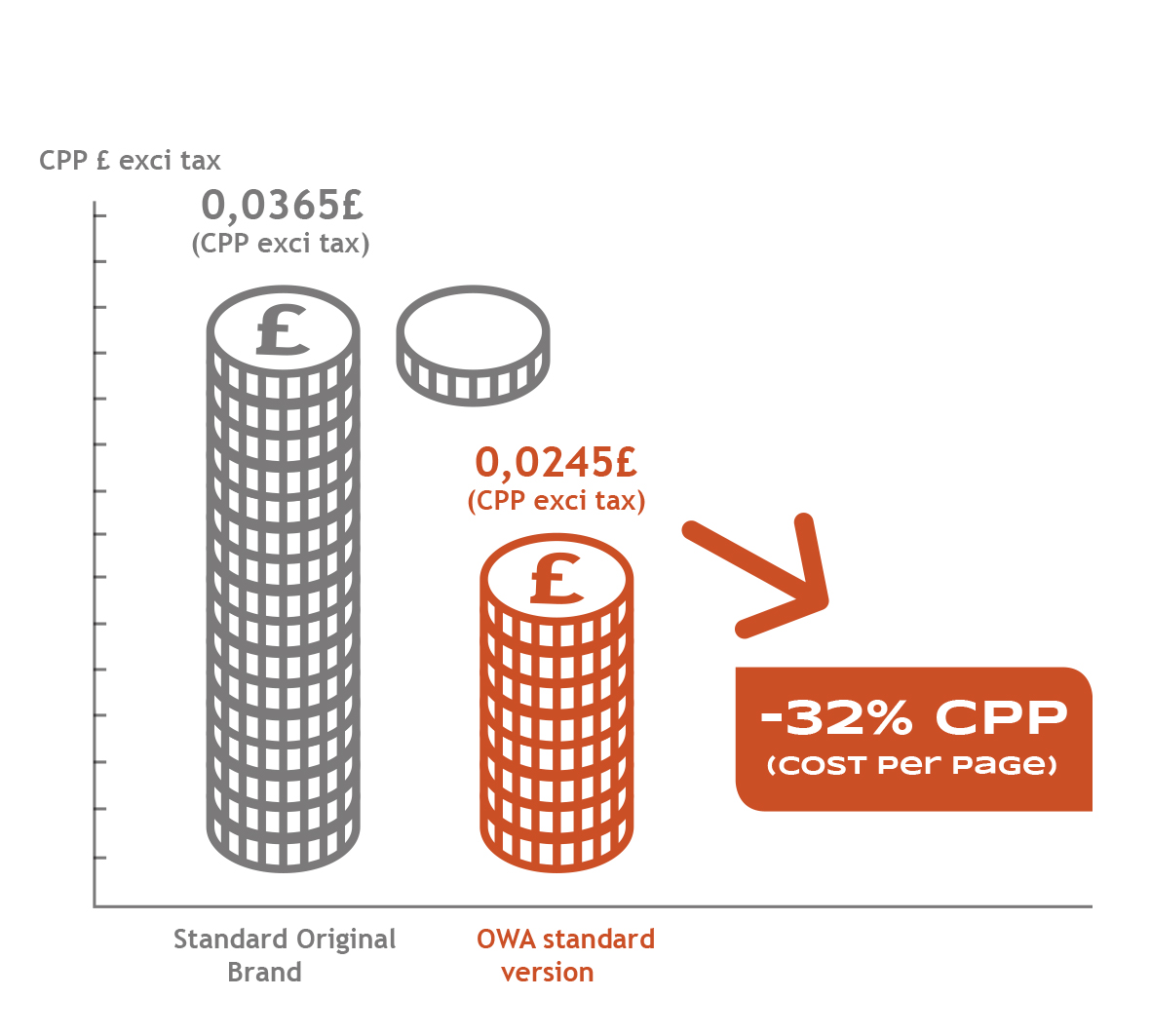 Do you have a question about the cost per page? CONTACT US
Are you an SME that buys original cartridges? Significantly reduce your costs thanks to our compatible cartridges !
With a typical SME printer pool (of the kind exemplified below), a company can reduce its annual expenditure by €15,935 by purchasing OWA compatible cartridges instead of OEM products - a saving of 48%!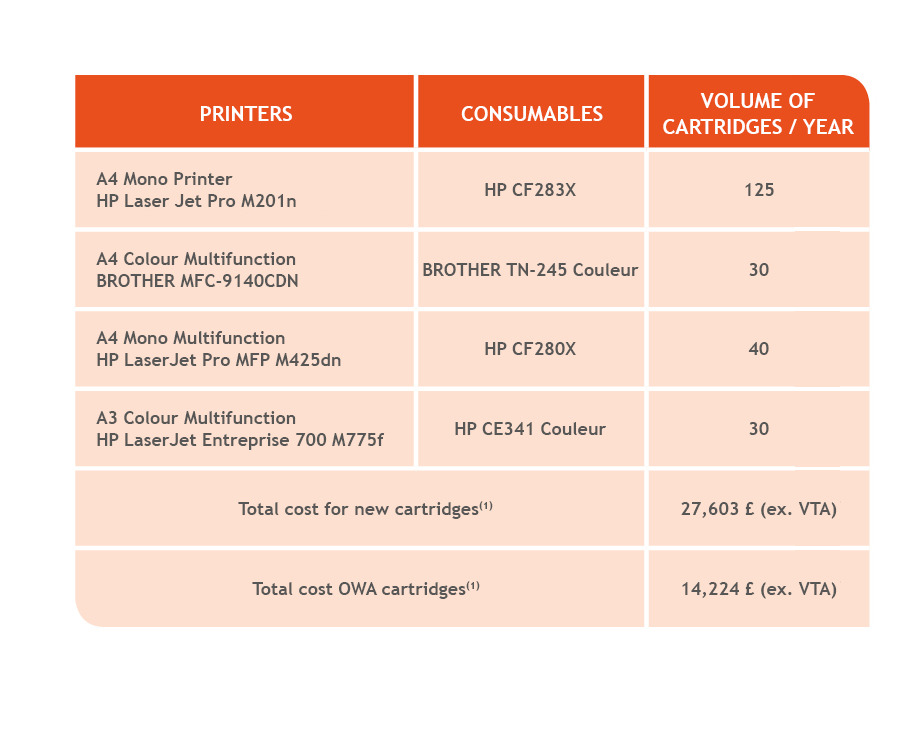 Our objective: to combine affordability and sustainable developmen
The development of the OWA brand shows that there are affordable solutions which combine industrial productivity with sustainable development.
As well as lower prices, OWA remanufactured cartridges give you high print quality and a reduced environmental footprint.
We also strive to develop new solutions that will enable you to reduce your printing costs while enjoying the environmental benefits of OWA products.
With OWA, take advantage of optimal per-page costs
while doing your bit for the environment​​​ !
FIND A PRODUCT FIND A RETAILER